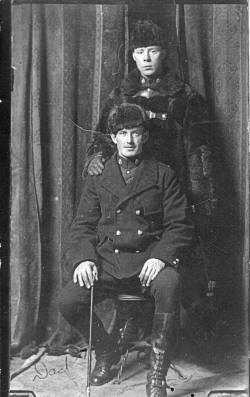 Charlie McGillis WWI Military Police (seated)
Charles McGillis Recruitment form from Archives Canada
Canadian Military Police Corps



During the first years of the WWI, Regimental Police were the only police element in the Canadian Army. The situation was such that the 2nd Canadian Division made their brigades responsible for the provision of "Trench Police" to perform traffic control duties. The Canadian Military Police Corps was formed during October, 1917 with a total of 850 all ranks.

The CMPC school was formed at Ottawa, 1 June 1918, and closed ten months later on 11 March, 1919.

The CMPC itself was disbanded during 1920 on 30 June.