Welcome
The School House Museum is owned and operated by the Rolph, Buchanan, Wylie & McKay Historical Society. It contains a unique collections of artifacts and photographs -some dating back to the 1800's - illustrating the history of the in the Upper Ottawa Valley, including the Town of Laurentian Hills and Deep River ( formerly the four townships of Rolph, Buchanan, Wylie and McKay (RBWM) which also originally included Deep River). The Museum many facets of local history such as Lumbering, Hydro Electric and Nuclear Power development, railroads, pioneer farming, highway construction, life on and along the Ottawa River in the Upper Ottawa Valley. Social institutions, schools, churches, Scouting, Women's Institutes, etc are represented.
The Museum has 4 main building on the grounds as well as artifacts on the grounds:
The Schoolhouse - this is a reconstructed building based on the original Rolph SS#3 Schoolhouse which was located on the site.

The Church - this church was originally located in the Rolphton Colony and was moved to the museum when the colony closed.

The Log House - the building was reconstructed from an old 2 storey log home from the pontiac which was donated and then salvaged/dismantled. , moved and reconstructed by museum volunteers. The authentic Log House is fully furnished.

The Shed - this large shed built on the site to house farming and logging implements.
See us on:
Renfrew County Museum Network
Announcements/ Events
A wonderful addition to our collection on the Railroad history in the area donated by a local family.
RAILWAY HERITAGE: The Schoolhouse Museum at Meilleur's Bay continues to promote our area's rich railway heritage. The Reinwald family recently donated an exquisitely hand-crafted model trail made by their late father Bill. Ellen McQuestion, second from left, accepted the donation on behalf of the Rolph, Buchanan, Wylie and McKay Historical Society from three of Bill's children, John Reinwald, Kim Keuhl and David Reinwald.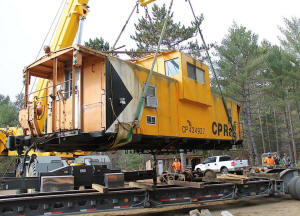 North Renfrew Times
CABOOSE ON THE MOVE: After nearly 20 years of resting in the backyard of George Viens' Chalk River home, this historic railway caboose was moved recently to a fitting new home at the Schoolhouse Museum run by the Rolph, Buchanan, Wylie and McKay Historical Society. Viens donated it to the museum in honour of the late Floyd McQuestion, a very good friend of his. "It's going to a good place. It's going to be looked after," Viens said of the caboose. The move was made possible through the hard work of many volunteers, and a heavy-lift crane from Canadian Nuclear Laboratories.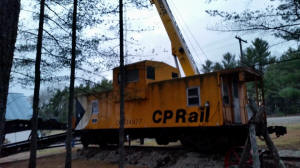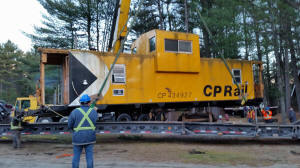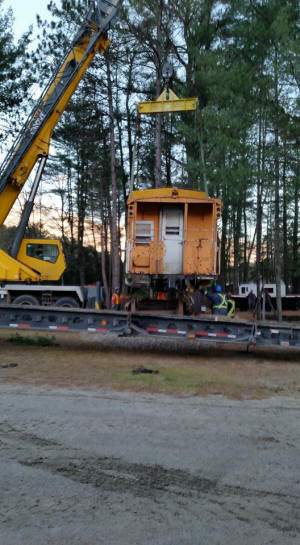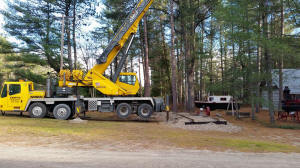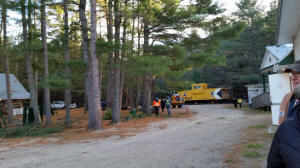 Learn more about our Railway History and the caboose.
http://www.virtualmuseum.ca/…/histoires_de_chez_…/pm_v2.php
Past events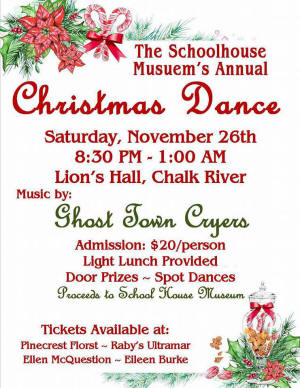 STRAWBERRY SEASON: It was a perfect afternoon to enjoy some strawberry delights as Dagny, Jael and Janohah Stewart delivered delicious shortcake to guests at the annual Historical Society Strawberry Tea at the Schoolhouse Museum.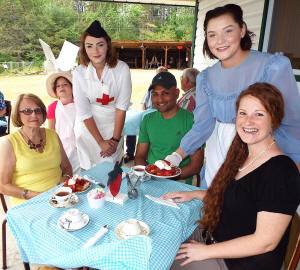 Upper Ottawa Valley Historical Cookbook
25th Anniversary Available